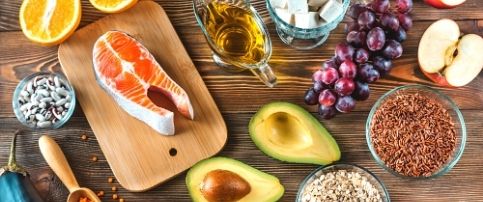 Dieta low carb — tak czy nie? Efekty diety low carb.
Wiele z nas zastanawia się nad tym, jak szybko i skutecznie schudnąć. Analizując tę kwestie, powołujemy się na opinie znajomych, rodziny oraz na informacje znalezione w internecie. Rozważamy, która dieta byłaby najlepszą opcją na osiągnięcie satysfakcjonującego efektu. Dieta low carb zdecydowanie dominuje w świecie internetu.
Argumenty przemawiające za skorzystaniem z niej wydają się bardzo atrakcyjnie. Niskie uczucie głodu, szybkie efekty, dobre samopoczucie… kto by o tym nie marzył? W tym artykule dowiesz się, czy to, co nam obiecują zwolennicy diet nisko węglowodanowych, jest prawdą.
Może akurat dieta low-carb będzie idealną dla Ciebie? Przekonaj się.

Krótko o tym, co słyszymy o diecie low carb.
Jeszcze parę lat temu mało kto się nią interesował, a dziś podbija serca wielu osób. Od sportowców, światowych gwiazd show-biznesu, po osoby odchudzające się czy chorujące na cukrzycę. Jedną z kwestii, którą najczęściej słyszę od miłośników tej diety, jest możliwość szybkiego zrzucenia wagi. Jak to jest, że na low carb szybciej zauważamy efekty i "lepiej nam się chudnie"?
Faktycznie, ubytek wagi może być skuteczniejszy, niż na tradycyjnej diecie. Wynika to ze zmniejszenia wyrzutów insuliny. Insulina jest hormonem nasilającym lipogenezę (odkładanie się tłuszczu) oraz wzmagającym łaknienie. Niski poziom tego hormonu może okazać się korzystny podczas odchudzania, ze względu na dłuższe odczuwanie sytości i mniejszej chęci na podjadanie.
Pamiętaj, że ubytek wagi wynika wyłącznie z deficytu kalorycznego. Jednakowo na tradycyjnej diecie redukcyjnej oraz diecie nisko węglowodanowej schudniemy, niezależnie od tego, co jest naszym priorytetowym składnikiem diety. Ważne jest, aby trzymać się założonej ilości kalorii w trakcie dnia.
Uważa się, że dieta low carb może być skuteczniejsza w kontekście utraty tkanki tłuszczowej. Jest to spowodowane wyeliminowaniem cukrów z diety. Produkty bogatotłuszczowe zapewniają uczucie sytości na dłużej, dzięki czemu posiadamy większą szansę na wytrwanie w postanowieniach.
Dieta low-carb poprawia pamięć oraz koncentrację. Ten korzystny efekt wynika z odpowiedniej podaży kwasów omega-3, których głównym źródłem są orzechy, tłuste ryby morskie oraz oleje roślinne. Pamiętaj, że tłuszcze spożywane w tej diecie muszą pochodzić z produktów pełnowartościowych oraz jak najmniej przetworzonych. Dieta low-carb musi być odpowiednio zaplanowana, aby przynosiła efekty. W tym artykule dowiesz się, jak to zrobić.
Założenia diety low-carb.
Główną zasadą diety low-carb jest zmniejszenie spożycia węglowodanów. Oznacza to, że powinniśmy unikać spożywania pieczywa, kasz i makaronów. Szczególnym ograniczeniom podlegają również produkty bogate w cukry proste (słodkie bułki, słodycze, owoce).



Węglowodany powinny być ograniczone do 10-20% dziennego zapotrzebowania. Dla porównania tradycyjna dieta zawiera ich ponad dwa razy tyle — około 60%.
Głównym źródłem kalorii w diecie low-carb są tłuszcze oraz, w mniejszym stopniu, białko. Uznaje się, że dieta ta powinna być stosowana przez kilka miesięcy, ze względu na konieczność przyzwyczajenia się organizmu do nowego sposobu żywienia. Dopiero gdy wyczerpiemy zmagazynowane zapasy glikogenu, przestawiamy się na czerpanie energii z tłuszczów.
Węglowodany.
Stanowią około 10-20% dziennego zapotrzebowania. Węglowodany w diecie low carb są pozyskiwane głównie z warzyw nieskrobiowych (warzywa liściaste, cukinia, brokuły) oraz owoców niskofruktozowych (cytryna, truskawki, borówki). W diecie low-carb dozwolone jest spożywanie niewielkich ilości mąki kokosowej oraz migdałowej.
Białko.
Ilość spożywanego białka zależy od naszej aktywności fizycznej. Odpowiednia podaż tego składnika pozwoli na zachowanie prawidłowej masy mięśniowej. W diecie low-carb źródłem białka są mięsa, tłusty nabiał oraz jaja. Dostarczają one niezbędnych aminokwasów (izoleucyna, leucyna, walina), które chronią przed utratą tkanki mięśniowej. Osoba nietrenująca powinna dostarczyć 1,5g/kg masy ciała/dobę białka, z kolei trenująca 2g/kg masy ciała/dobę.
Tłuszcze.
Stanowią główne źródło energii. Zwykle ich wartość w diecie niskowęglowodanowej waha się w granicach 60-75%. Składnik ten należy uzupełniać, spożywając oleje, orzechy, tłuste ryby, mleczko i kremy kokosowe w każdym posiłku.
Produkty dozwolone w diecie low-carb:
mięso
ryby (szczególnie tłuste)
jaja
awokado
orzechy i nasiona
nabiał (ser twarogowy tłusty, śmietana 30-36%, mascarpone)
masło klarowane
oleje (rzepakowy, oliwa z oliwek, lniany, kokosowy)
tłuszcze zwierzęce (smalec, słonina)
przyprawy sypkie
gorzka czekolada
tempeh
słodziki (erytrol, stewia)
warzywa nisko skrobiowe (brokuł, brukselka, kalafior, cebula, warzywa liściaste)
dozwolone są niewielkie ilości owoców nisko fruktozowych (grejpfrut, cytryna, limonka, owoce jagodowe)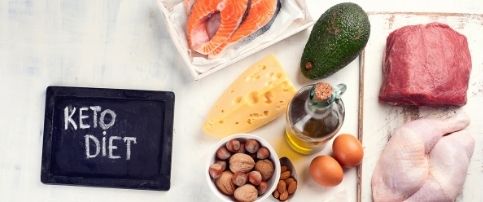 Efekty diety low carb.
Wielu osobom wydaje się, że spożywanie nadmiaru tłuszczu jest równoznaczne z przybieraniem na wadze. Jednak faktem jest, że spożywanie zdrowych tłuszczy ogranicza napady głodu oraz zapewnia uczucie sytości na dłużej. Pierwsze efekty na diecie nisko węglowodanowej są zauważalne stosunkowo szybko. A wszystko to za pośrednictwem zmian w metabolizmie.
Poniżej przedstawiam Ci 10 powodów, dlaczego dieta low-carb może być skuteczna.
Dieta low-carb powoduje:
1. Zmniejszenie apetytu i niekontrolowanego obżarstwa.
2. Zmniejszenie masy ciała.
3. Poprawę samopoczucia oraz witalności.
4. Zmniejszenie poziomu cukru we krwi.
5. Poprawę wyglądu skóry.
6. Lepsze zapamiętywanie.
7. Sprawniejsze funkcjonowanie układu krwionośnego i hormonalnego.
8. Zmniejszenie problemów alergicznych.
9. Polepszenie jakości snu.
10. Zmniejszenie stanów zapalnych dzięki optymalnej podaży kwasów omega-3.
Efekty te odnoszą się do dobrze zbilansowanej diety nisko węglowodanowej. Należy pamiętać, że długotrwałe i nieuzasadnione stosowanie diety low-carb może skutkować problemami zdrowotnymi. Osoby, które powinny unikać tego sposobu żywienia to: sportowcy wytrzymałościowi, dzieci, młodzież, osoby z chorobami wątroby, trzustki oraz nerek.
Low-crab.. nie tylko efekty, ale i zagrożenia.
Jedną z wad diety nisko węglowodanowej jest jej wysoka cena. Niestety awokado, orzechy, łosoś oraz oleje nie należą do najtańszych produktów. Dlatego ta dieta jest przeznaczona dla osób, które są 

w 

stanie wydać odrobinę więcej niż na tradycyjnej diecie węglowodanowej.
Powinniśmy zwracać uwagę na jakość wybieranych przez nas produktów. Zbyt wysoka ilość przetworzonej żywności, wędlin, wędzonego boczku czy konserw, może przyczynić się do nadmiaru sodu w organizmie oraz zwiększenia poziomu niekorzystnego cholesterolu. Pamiętajmy, że dieta low-carb nie wyklucza całkowicie spożywania warzyw oraz owoców, dlatego zadbaj o to, aby te składniki znajdowały się w każdym Twoim posiłku.
Ograniczone w tej diecie produkty zbożowe są źródłem błonnika. Zbyt niska jego podaż w diecie może przyczynić się do wystąpienia problemów z zaburzeniami ze strony flory bakteryjnej. Są one ponadto dobrym źródłem witamin z grupy B, których niedobór może skutkować zaburzeniami ze strony układu nerwowego oraz odpornościowego.
Tak, czy nie dla diety low crab? Podsumowanie
Dieta low-carb jest dietą nisko węglowodanową, która polega na ograniczeniu spożycia węglowodanów. Głównym źródłem energii w tej diecie są produkty tłuszczowe. Ten sposób żywienia jest zalecany głównie osobom odchudzającym oraz cukrzykom.
W trakcie redukowania wagi najistotniejsze jest dobranie odpowiedniej kaloryczności, dostosowanej pod cele, tryb życia, współistniejące schorzenia oraz indywidualne preferencje. Będąc na diecie nisko węglowodanowej, pamiętaj o odpowiednim spożyciu owoców oraz warzyw bogatych w błonnik, oraz witaminy.
Prawidłowo zbilansowana dieta low-carb polepsza samopoczucie oraz zmniejsza uczucie głodu, co jest szczególnie korzystne wśród osób odchudzających się.
Literatura:
1. R. Nazarewicz: Konsekwencje stosowania wysokotłuszczowych diet ketogenicznych. Bromat. Chem. Toksykol. 2007; 4:371 – 374.
2. M. Zielińska, J. Buczkowska-Radlińska, Wpływ diety nisko węglowodanowej na stan zdrowia człowieka, Pomeranian J Life Sci 2017;63(4)
3. dr. Bruce Fife ,,Terapia Ketonowa", (III): 2020 r.